A Mediterranean-inspired body lotion that has everything you need to keep skin smooth and hydrated. Organic olive oil softens, nourishes, and protects dry skin and combines beautifully with the soothing essential oils of organic lavender and rosemary.  
Skin Type: All skin types
Smells Like: Lavender and rosemary
Packaging: Glass bottle with pump
Size: 250 ml/8 fl oz
Benefits:
Heals dry skin
Protects skin from environmental stressors
Suitable for eczema and dry skin conditions
Key Ingredients:
Ingredients: Purified water, olive oil*, cetearyl alcohol, stearic acid, vegetable glycerin, lavender essential oil*, rosemary essential oil*, sodium anisate, sodium levulinate, vitamin E, glyceryl caprylate, sodium cetearyl sulfate.  
*certified organic
Instructions: Apply to clean, dry skin in the morning and evening. 
pH Balance - 5
Related Products
---
Customer Reviews
Write a Review
Ask a Question
07/27/2021
Laurie M.

Canada
Hydrated Skin
The body lotion does as indicated - moisturizers and keeps skin hydrated.

AG
07/07/2021
Andrea G.

Canada
Wonderful
I love this lotion. It has a natural scent to it (doesn't smell like manufactured or artificial lavender). It absorbs well and doesn't feel greasy. The whole purchasing experience was great and local delivery was very quick. I plan on replenishing all of my skincare items with this company.
07/07/2021
Cocoon Apothecary Canada
We absolutely LOVE to hear this! We use 100% pure lavender when making this product and we are happy you noticed. We can't wait to have you replenish all your skin care items with us. If you are able to pop in store we would love to have you and go over all your skin care needs.
06/23/2021
Kim W.

Canada
Wonderful products
Cocoon products have been a go to for many years and they are all fantastic…skillfully crafted with effective formulas. I love that they are locally made too
06/24/2021
Cocoon Apothecary Canada
Thank you Kim for sharing your love with us!
06/08/2021
Edie P.

Canada
Nice Body Lotion!
I initially bought this lotion to use with the dry body brush and I love it! It's not greasy and is also a great after-shower moisturizer.
05/26/2021
Marcia r.

Canada
Touchy Feely Body Lotion is the Best
Whether I'm moisturizing after bath or shower, needing to calm itchy skin, or keeping my hands from drying out after so much washing and sanitizing – Touch Feely Body Lotion works the best. I've used it for years and try to always have it on hand.
05/25/2021
Maria P.

Canada
Touchy Feely Body Lotion
It has a pleasant lavender smell that pairs really well with rosemary without it being overpowering. This body lotion has a rich and luxurious feel to it that immediately puts me in a good mood when I use it. My favourite thing about it is that it absorbs quickly and leaves my skin feeling supple and moisturized.
04/20/2021
Natalie N.

Canada
Wonderful!
A little goes a long way! Love that it's in a glass bottle
03/17/2021
Cathy C.

Canada
Love it!
I've been loving using this body lotion, and feel great knowing the ingredients are safe for me body! Thank you!!
02/03/2021
Molly S.

Canada
Garden Dreams
This is a great, albeit lighter then expected, body lotion with a unique scent that reminds me of summer and time in the garden.
01/20/2021
Lisa M.

Canada
Wonderful products
I bought a few bottles of this body lotion as Christmas gifts for a few family members and they all love it! Little luxuries like this can make such a great impact on our day!
01/13/2021
Candace B.

Canada
I love this lotion! It smells so nice and feels light on the skin. Super hydrating!!
01/05/2021
Leah G.

Canada
The Queen of Lotions
This is the best lotion I've ever used. It's also my go-to for gifts. Can't express how much I love this hand cream.
12/30/2020
Brenda R.

Canada
My fav moisturizer!
This stuff smells amazing. Light fresh scent and isn't greasy. Absorbs beautifully! I gift this to lots of people and they all love it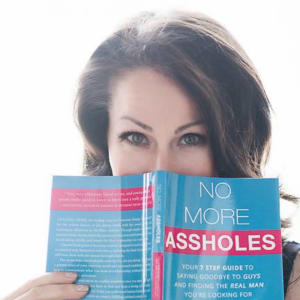 CH
12/28/2020
Chantal H.

Canada
I can never run out!!
My husband and I both LOVE this lotion!!
12/17/2020
Karen A.

Canada
A very good experience. The staff was very helpful and I love the lotion. Thank you!
12/14/2020
Katie M.

Canada
My favourite of all time
I've purchased this many times, this time was a gift. The texture and absorbency of this lotion is perfect. It's rich but not greasy and the scent is wonderful - it is just the right amount where you smell great for hours but aren't overpowering.
10/29/2020
Meredith G.

Canada
Smells Divine
The scent is divine!! The only thing that keeps my skin healthy and hydrated all season long.
10/28/2020
Samantha

Canada
Best Body Lotion on the Market
This body lotion is my holy grail. The scent is so pleasant and it is not overwhelming. I live in Ottawa where the winters are cold and dry - this is the only lotion that keeps my skin hydrated and keeps my eczema at bay. Would recommend this lotion to anybody.
10/23/2020
Rebecca A.

Canada
This lotion makes my skin feel like velvet
I have been buying Cocoon Apothecary products for over 2 years now and it has really helped my skin. The products don't leave an oily layer afterwards and even when I step out into the heat or humidity it doesn't start running down with my sweat.
10/23/2020
Ashley C.A.C. Morris-McIntyre

Canada
Fastest shipping EVER!
Scent was exactly what I'm looking for! Shipping was mind blowingly fast! Would love it if they made a patchouli scent and had return/refill options available for their beautiful glass packaging.
10/23/2020
Cocoon Apothecary Canada
Thank-you for your feedback! We do offer a bottle return program, where you can bring/send us your bottles and we are able to reuse them!