A powerhouse antioxidant booster packed with nutrient rich concentrated botanical extracts that act to support skin's barrier while creating a warm and healthy carotene glow. CO2 (Supercritical Extraction) is one of the most efficient methods of creating a substance that embodies the entire plant and its capabilities. The CO2s of organic sea buckthorn, organic pomegranate and organic rosehip, all rich in powerful bioactives, work together to repair dry skin while Frankincense CO2 soothes and revitalizes it. Customize your routine by adding two drops to your serum or moisturizer to boost its anti-aging activity.

Booster: A blend of concentrated plant extracts that are added to serum or moisturizer to enhance its bioactive properties.  
CO2 (Supercritical Extraction): A method of extracting plant chemicals by using pressurized CO2 as a solvent. It is one of the most efficient extractions to create a substance that embodies the entire plant rather than just the essential oils or triglycerides (cold-pressed oils).  
Carotene: In plants, these orange-coloured pigments turn light into chlorophyll and absorb and scatter UV light. In human skin, they convert to retinol, an active vitamin A that keeps skin smooth and firm. In higher concentrations, the orange pigment provides a warm glow to skin tone.

Skin Types: mature, dull, dry, dehydrated
Smells Like: frankincense
Packaging: glass vial with dropper
Size: 7.5 ml/.25 fl oz
Benefits:
Rejuvenating, anti-aging concentrates from plants
Protects skin's moisture barrier
Cooling, soothing formula suitable for sensitive skin
Provides warm glow to skin tone
Creates customization in skin care routine
Key Ingredients:
Sea Buckthorn CO2*: This CO2 extraction is from the pulp of the bright orange sea buckthorn berry and contains 34% palmitic acid and 31% palmitoleic acid, fatty acids found naturally in our skin. They function similarly to our sebum forming a protective layer that keeps moisture in. Sea Buckthorn CO2 has a high level of beta-carotene that transforms into anti-aging retinol, an active form of vitamin A.
 
Rosehip Seed CO2*: The seeds of the rosehip from the rose bush are packed with the two essential fatty acids omega 6 linoleic acid and omega 3 linolenic acid that are known for their soothing moisture barrier repair and maintenance. This CO2 also contains oleic acid, beta-carotene, phytosterols, and vitamin E.
 
Pomegranate Seed CO2*: The seeds of the pomegranate yield a lipid that contains 70% of the rare omega 5 fatty acid called punicic acid, which acts as a strong antioxidant to repair dry skin. Pomegranate seed CO2 also boasts other firming components such as linoleic acid, oleic acid, vitamin E, phytosterols, and squalene. The combination of these bioactives help protect skin's moisture barrier and reduce the signs of aging. 
 
Frankincense CO2 - Wild Grown &  FairWild® certified: This CO2 comes from the resin of the Boswellia tree. Like all resins, this is the repair system of the tree and has soothing, rejuvenating properties. The main constituents are the antioxidant terpenes alpha-pinene, insensol, and caryophyllene. The last two are only in the CO2 and not the essential oil and boast many rejuvenating properties. The supplier of the extract we purchase is FairWild® certified. That means only a few collecting families are authorized, thus yields are extremely limited. Their precious groves of Frankincense trees are rotated and scratched for gum harvest only every third year.
Ingredients: 
Sea buckthorn extract*, rosehip extracts*, pomegranate extract*, frankincense extract, vitamin E, rosemary extract*.
*certified organic
Instructions: Add two drops of Carotene Glow Antioxidant Booster to your serum or moisturizer application in your hand, blend, and apply to face and neck. 
Related Products
---
Customer Reviews
Write a Review
Ask a Question
07/12/2021
Charlene N.

Canada
Love the glow!
Just add two drops to your moisturizer and you get a nice, warm, summery-looking glow!
07/12/2021
Cocoon Apothecary Canada
We are thrilled you are loving it!
07/01/2021
Alisa M.

Canada
05/19/2021
Freya H.

Canada
Good stuff 2 drops in my lotion does the job
Good stuff.
04/20/2021
Anne L.

Canada
Glow
The Carotene Glow Antioxidant Booster really does give an orange tint to your skin (that seems to mellow after a bit) so be careful to blend it well into your hairline and neck! I mix the Nordic Boost Serum with 2 drops of the Carotene Glow for easier application and together they feel wonderful on my face.
04/07/2021
Izabella M.

Canada
Carotene Glow
Great product, gives a nice glow to the skin. Works well when you mix a few drops with a face oil or cream.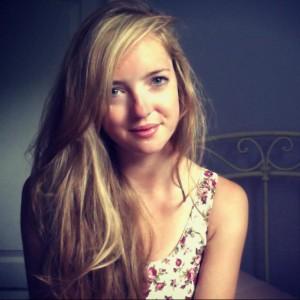 ET
03/25/2021
Emma T.

Canada
Great Product!
I am on my third bottle of the Carotene glow and I am really happy with it. It lasts a long time, mixes with my moisturizer well and gives me a nice glow!
03/18/2021
Heather C.

Canada
Great product, and smooth delivery!
Love the carotene glow booster! I have never used a booster before, but will definitely incorporate it into my moisturizing routine going forward. As with some others, I am quite pale and find that just using one drop, mixed in with my regular moisturizer, does the trick. It blends easily and gives a nice, healthy-looking glow. While the product is very orange (it's carotene, after all!), as long as I mix it with a moisturizer and blend it in, I haven't found any issues with residue or staining on clothes/face mask or anything like that, even when I use it right before leaving the house. Will definitely buy again, and try other products!
02/22/2021
Meghan M.

Canada
Great!
I tried this product recently for the first time and quite like it. It does have an orange colour to it but even in winter with my very pale skin it rubs in well when mixed with my face cream and makes my skin look slightly tanned. It doesn't leave any marks on my clothes either.
02/19/2021
Mary S.

Canada
I love this product. A little goes a long way . Every single item I buy surpasses my expectations!!
02/03/2021
Laura F.

Canada
Carotene Booster
Love it! Yet another Cocoon Apothecary that makes my skin look wonderful yet addresses my oily/acne prone skin.
01/11/2021
Shanna C.

Canada
Gives skin a nice glow, but just beware that it does have an orange tinge to it that can get on light/white clothing and masks! Not sure if there is something I am doing wrong that is causing the transfer of the pigment to my clothing/masks......
01/11/2021
Cocoon Apothecary Canada
Thank you for your feedback! I recommend adding two small drops (maybe reduce the amount you are using to one) and make sure that you mix it well with a moisturizer/serum. Let it absorb a little before putting on any light colours - that should prevent the product being transferred to clothing.
01/04/2021
Laura S.

Canada
Antioxidant Booster -YAY!
Wonderful, adds color to my skin and is beneficial too! Will be purchasing again!
12/12/2020
Morgan B.

Canada
11/07/2020
Ha A.

Canada
Beautiful Glow
I love this product. It's small but mighty. I add two drops of it to my serum every night and I love the glow it gives me. It's not as harsh as a tanner so you can definitely use it in the morning as well (I just don't). My skin feels plump and healthy. I love it.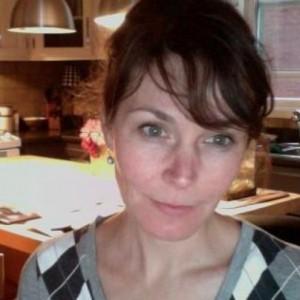 BW
11/05/2020
Betty W.

Canada
Carotene Glow
I love this product! Have made it a part of my daily morning regime. I love the glow it adds to my skin tone — especially in the colder months.
10/28/2020
Samantha

Canada
Summertime Glow
I just started using this product and so far it feels great! It gives my skin a healthy glow (especially now that it is autumn) and it makes my skin feel so soft. You only need one drop of this product, it will last a long time!
09/30/2020
Anna M.

Canada
AMAZING
Been using for over one year. Significant glow to my skin every single day! One drop to my serum or in my moisturizer. ❤️
09/29/2020
JUdi W.

Canada
Carotene glow
Love the booster used in combination with your Nordic serum. It gives a slight orange colour to the skin but once you put on your moisturizer you don't notice it
09/24/2020
Nicole S.

Canada
Great Glow -
Combining this with my rosehip serum oil has been a game changer for the glow. The only reason it's 4 stars, the booster actually has a bit of a orange-y tinge to it. I use it at night only for this reason as there's a noticeable change to my skin colour
08/04/2020
Michelle C.

Canada
Glowing skin
Love how easily this blends into moisturizer (I use the Orange blossom) and gives you immediately radiant skin.