A mineral facial sunscreen with SPF 30 that will provide broad spectrum protection for your face without irritating your skin. Zinc and titanium act like tiny mirrors that reflect sun rays off your face rather than creating a chemical reaction on your skin. This non-greasy formula goes on easily and doubles as a light moisturizer. Packed with nourishing natural ingredients that help keep skin healthy and balanced. No break outs!

Skin Type: All skin types 
Smells Like: Unscented
Packaging: Glass bottle with pump
Size: 60 mL/2 fl oz
Benefits:
Light formula that won't clog pores or irritate the skin
Broad spectrum protection from UVA/UVB rays
Contains natural ingredients with skin healthy antioxidants and fatty acids
Reef/water safe
Key Ingredients: 
Zinc Oxide and Titanium Dioxide - Naturally occurring minerals that work like tiny mirrors to deflect UV rays off skin. Gentle and cooling.

Sea Buckthorn Seed Oil and Pulp Extract  – Contains high levels of carotenes to protect skin cells from sun damage as well as soothing essential fatty acids and phytosterols that support collagen production.

Shea Butter – Creates a soft, breathable barrier on the skin that moisturizes and prevents water loss. Contains pro-aging vitamins E and A.
Medicinal Ingredients: Titanium dioxide 9%, zinc oxide 6%.
Non-Medicinal Ingredients: Shea butter, rice bran oil, buriti oil, oleoresin rosemary, sea buckthorn seed oil, polyglyceryl-6 distearate, glyceryl stearate SE, candelilla wax, glycerine, xanthan gum, resveratrol, potassium sorbate, purified water, aloe juice, ascorbic acid, tapioca, benzyl alcohol, salicylic acid, sorbic acid, olive leaf extract, turmeric root extract, calendula, ginkgo biloba, aluminum hydroxide, lauric acid, triethoxycaprylylsilane.
Instructions: Apply generously (and evenly) 15 minutes before sun exposure. Re-apply at least every 2 hours. For use on children less than 6 months of age, consult a health care practitioner. Use a water resistant sunscreen if swimming or sweating.
pH Balance - 7
Related Products
---
Customer Reviews
Write a Review
Ask a Question
07/12/2021
Jenna Y.

Canada
Love the products
I love allll of your products everything smells sooo good too!!
07/13/2021
Cocoon Apothecary Canada
We are so pleased you are loving all your products!
07/12/2021
Kate H.

Canada
Orange for summer!
I can't even count the ways I love these products. I switched over to the orange line for summer - instant refresher! The smell is SO clean and pleasant, it's therapy on its own. Given the ridiculous heat waves we're experiencing, this was a perfect choice. And I LOVE the fact that I recycle the cardboard packing box and compost the packing peanuts. There's nothing to throw in the garbage!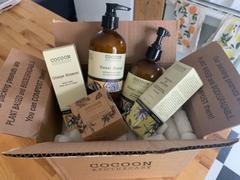 07/13/2021
Cocoon Apothecary Canada
Thank you for your continued support!
07/01/2021
Alisa M.

Canada
Best for my face
Absorbs well and makes my skin feel smooth and not covered like with some other sun protectors.
06/27/2021
Alicia B.

Canada
Great sunscreen
A light and effective sunscreen
06/27/2021
Katrina O.

Canada
Amazing protection and Healing Redness
I find this sunscreen not only offers good coverage , but it also minimizes redness due to the zinc content. I use two pumps plus one pump mineral based foundation for a glowy, tinted coverage .
06/28/2021
Cocoon Apothecary Canada
Thank you for sharing your tips and tricks with us. We are so happy you love our formula
06/16/2021
Melissa C.

Canada
Excellent facial sun protection
Unlike many facial spf products, this one is not greasy. It take a bit to soak in, but after that, you don't notice it at all, and is easy to wear daily during the summer months. I'd definitely recommend this product and be buying it regularly.
06/09/2021
Sherry U.

Canada
I love the product
I love the facial sun screen. I didn't love the customer response I got when I called about the perfume tester that didn't arrive. The person on the phone tried to say I lost it or threw it out. He was rude, and condescending. There was no need for that on top of the fact I paid $5 for the missing tester!
06/09/2021
Cocoon Apothecary Canada
We certainly apologize if you found the interaction to be rude and condescending. In our experience, when customers call about a missing sample of Persephone, it is almost always found at the bottom of the box, so we always ask our customers to check the box again. Glad you loved the sun screen.
06/08/2021
Edie P.

Canada
Great every day moisturizer!
Having an SPF in my facial moisturizer is a must. I use the Reflector SPF 30 every day without makeup as well as under my makeup. All natural ingredients make it even more appealing to use. Reasonably priced too.
05/28/2021
Elba S.

Canada
Amazing Sun Protection
Is goes on smooth and isn't oily. Love this product!
05/19/2021
Freya H.

Canada
Wow
I love the quick dry consistency of this product. I use it with a couple of drops of the Carotene boost. Works great
05/12/2021
Avery P.

Canada
So far so good
I like it, but I haven't used it enough to be thorough about a review. It doesn't apply as easily as other sun screens/mositurizers but it's not really a problem for me. Does kind of leave a white layer, but it goes away quickly
05/06/2021
Beverly C.

Canada
Great sunscreen
I like this product because it is easy to apply and blends well into the skin. Other zinc based products that I've tried are too thick and leave your face looking *****.
05/06/2021
Ali D.

Canada
Sunscreen
I love all your products, and the actual product seems great, however the sunscreen is too thick to come out of the pump, making it difficult to get out of the bottle.
05/06/2021
Cocoon Apothecary Canada
Thank you for your feedback on our Reflector SPF 30 Facial Sun Protection. Since the product is thick, it is possible that there is an air vacuum at the bottom of the bottle which may be the cause of no product coming up the pump tube. I suggest you tap the bottle on a firm surface (multiple times) to force the sunscreen to the bottom of the bottle. I hope this helps!
04/27/2021
Melanie C.

Canada
Seems great
I've only used this a couple of times but I really liked it. I was worried about what it would feel like based on some reviews of it being oily or being super white film, but I found it absorbed very quickly. As for the white film, my face was a bit paler than it normally is, but that's just what I expect from a mineral sunscreen. Overall I'm happy with it and will continue to purchase it.
04/13/2021
Leah G.

Canada
So far so good
I'm happy knowing I can trust the ingredients in this sunscreen. Unfortunately I sweat a lot on my upper lip, and that's where I need protection the most.
04/12/2021
Aleczandra N.

Canada
Awesome facial sunscreen
First time using this product and I'll definitely be buying again. Firstly, IT ACTUALLY WORKS. My face burns so easily and I haven't experienced any sunburn at all. Secondly, I love that it's made with natural ingredients.
04/08/2021
Francesca C.

Canada
Sunscreen
I've just started using this and it feels great, absorbs nicely on a hot day and I feel like I'm taking care of my skin!!! Love it and I just hope it lasts all summer. Thanks for your great products.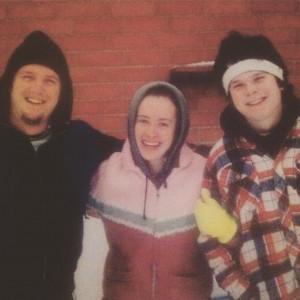 CW
04/05/2021
Caitlin W.

Canada
Beautiful product!
I have loved everything I've purchased from Cocoon and this sunscreen is no exception! It feels lovely on my sensitive skin, blends well, and feels wonderful. It's still early spring donuts difficyptnto vouch yet for the sun protection but I am optimistic!
04/05/2021
Johanne D.

Canada
Reflector spf 30 facial sun protection
Works well! I love that it's natural and effective.
04/05/2021
Melissa E.

Canada
SPF LOVE IT!
I have only used it a few times but I love it! I find it leaves your skin matte opposed to other SPFs I find leave your skin so shiny! Definitely would recommend!